News
Real New Yorkers Supporting Real Estate Transformation in the South Bronx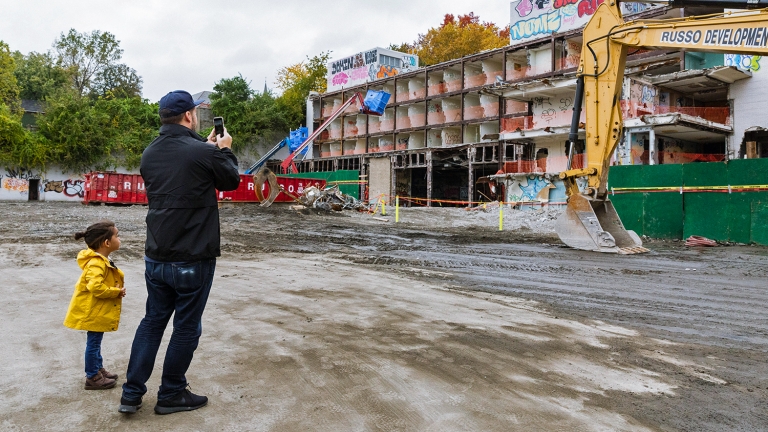 The Real Estate Transactions (RETs) group at NYCEDC works with and for communities to advance real estate projects that create quality jobs and promote livable, affordable communities—benefiting all residents of New York City.
RETs supports inclusive and sustainable economic growth in New York City by:
Managing real estate development to align with large-scale neighborhood strategies. NYCEDC is revitalizing neighborhoods across the city, while honoring their histories and heritages. RETS projects deliver resources and opportunities that meet longstanding community needs.
Promoting industry growth through targeted commercial and industrial real estate transactions. RETS strategic investments bring labs, office space, manufacturing, and research facilities to the five boroughs, helping start-ups and established companies grow and expand their businesses in the city.
Expanding the supply of affordable housing by implementing key components of the Housing New York plan. RETS transforms City-owned assets into mixed-used projects with affordable housing for a range of household incomes.
Connecting real estate development to job creation. The RETs team contributes to NYCEDC's goals of job creation through financial and feasibility analysis, managing Requests for Proposals (RFPs), negotiating the sale or release of City property, acquiring public approvals, and ensuring the successful closing of transactions that produce commercial assets and places of work for New Yorkers.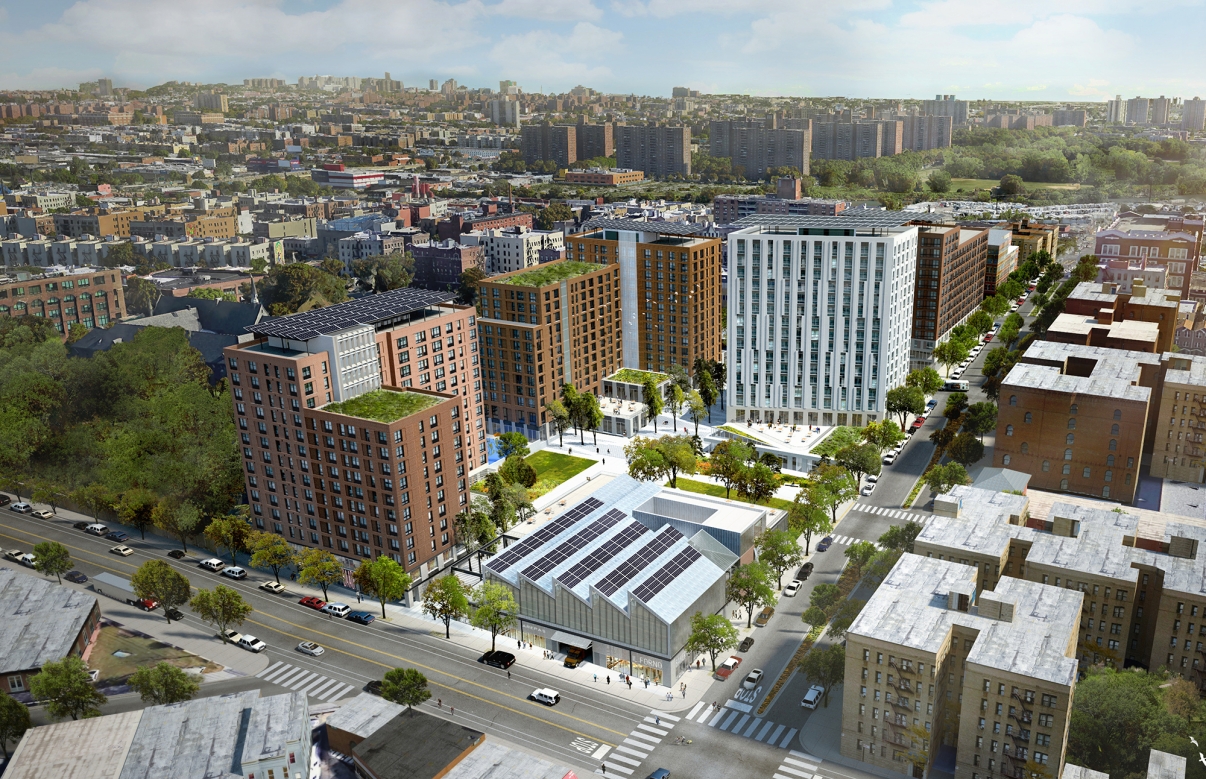 The Peninsula at Hunts Point, South Bronx: A RETs Case Study
Want to see how RETs puts this all into action? Look no further than the ongoing transformation of the former Spofford Juvenile Detention Center at Hunts Point.
Before it was shuttered in 2011, the Spofford Juvenile Detention Center, located in the South Bronx neighborhood of Hunts Point, had long been a source of pain and despair for the community. NYCEDC spearheaded the initiative to reimagine the former facility as a vibrant, live-work campus—The Peninsula.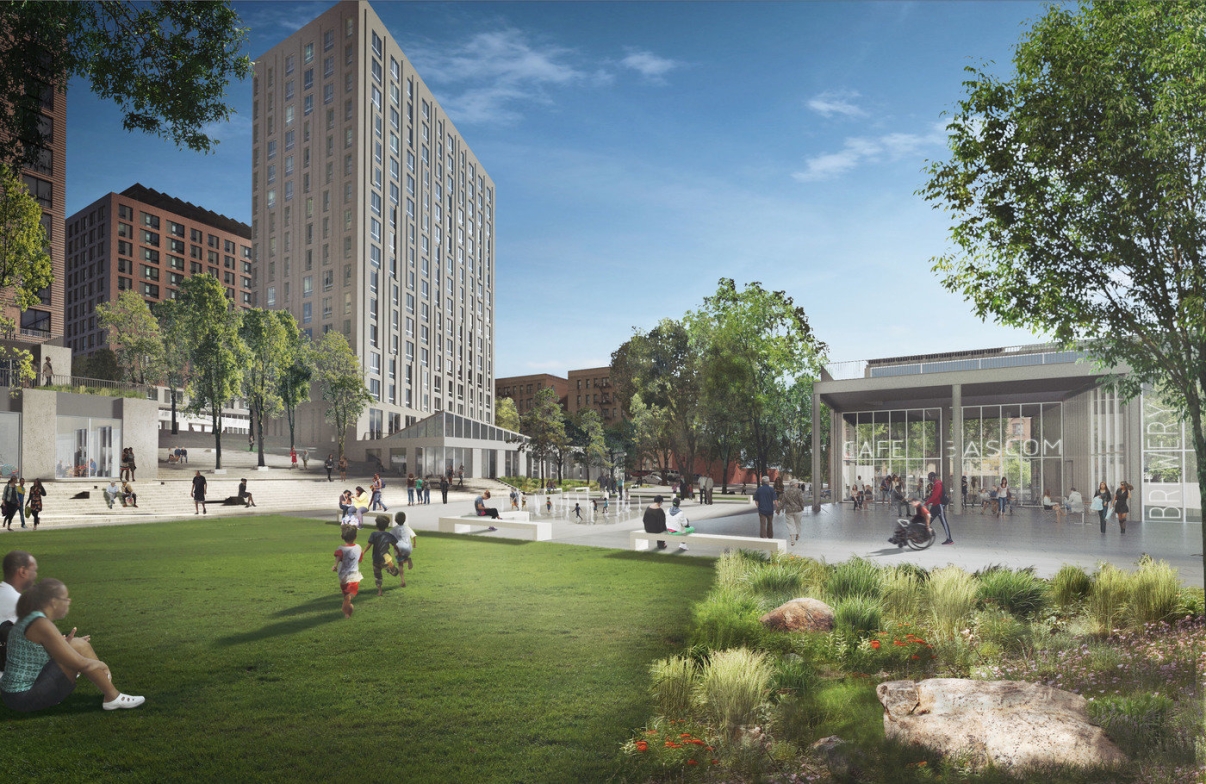 Engaging the Community, Articulating the Vision
In 2014, RETs initiated a bottom-up, grassroots planning process, in collaboration with local Hunts Point community leaders, to redevelop the site to better serve community needs. Through this collaboration and engagement with the community and elected officials, a clear vision emerged for the project—a thriving mixed-use, mixed income development, featuring:
Affordable housing
A multi-floor, multi-tenant manufacturing industrial building
An early childhood education center
Affordable artist space
Public open space
New lights for sidewalks
Improved streets
During the public approvals process, the RETs team was a strong and determined advocate for Hunts Point, negotiating with the developer to ensure that the final project included all these benefits that were identified as priorities for members of the community.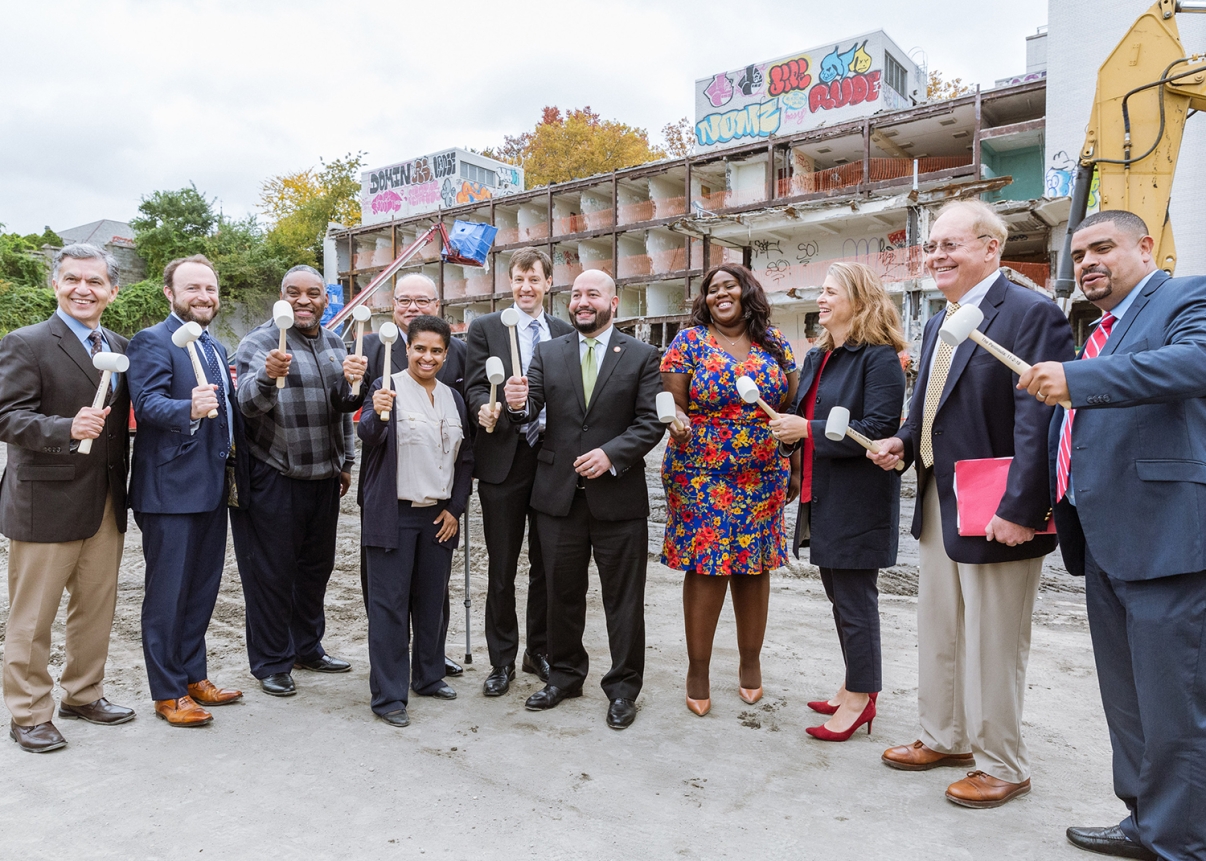 Delivering Results
In 2019, NYCEDC and its development partners broke ground on The Peninsula, beginning the process of transforming the former detention center into affordable homes for families, new community assets providing good-paying manufacturing jobs, and a beautiful new courtyard for children and families to play and gather.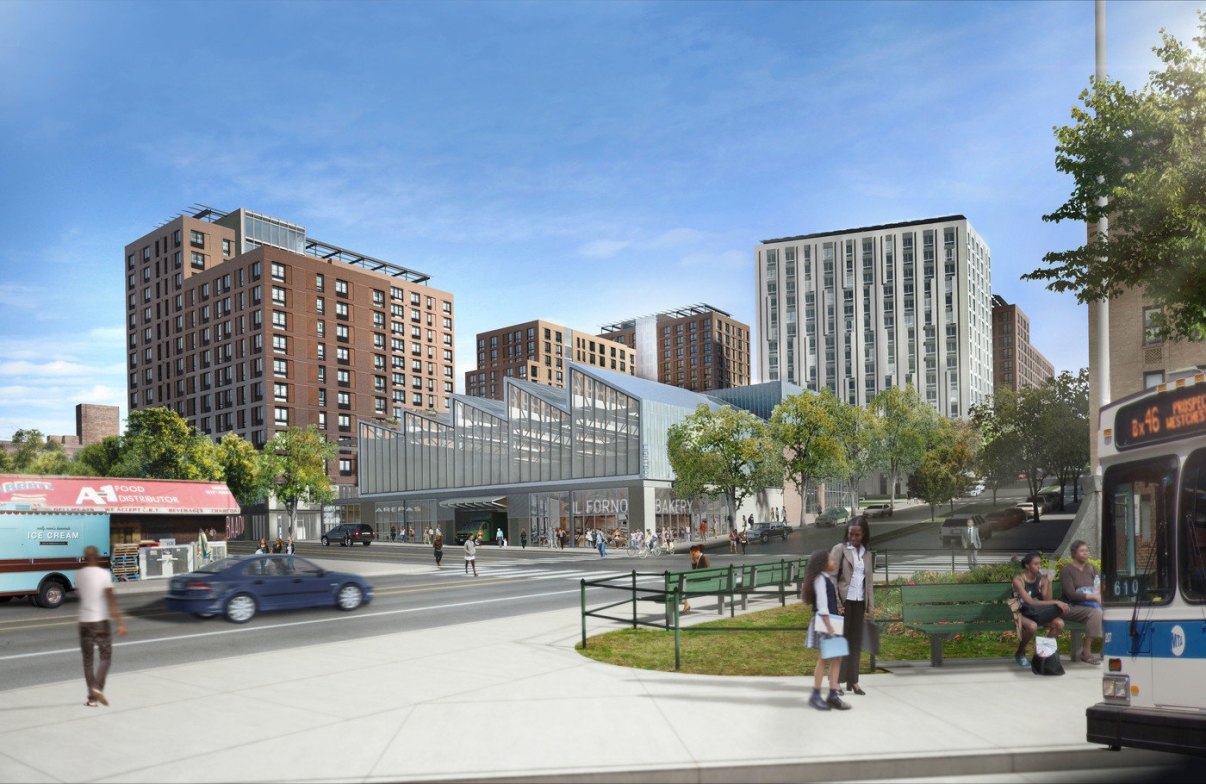 This project transforms the former Spofford Juvenile Detention facility into much-needed affordable housing, open space, community facilities, and locally owned manufacturing and retail space for good-paying jobs.
Vicki Been
Deputy Mayor for Housing & Economic Development
This remarkable outcome is a tribute to the collaboration of many NYCEDC contributing divisions including:
Discover how the RETs team is making real impact in communities across the five boroughs.